Your boutique provider
of aesthetic medicine
and beauty treatments.
Appearance Medicine Specialists
Founded on the principles of health, beauty and wellness, Luxe Appearance offers a professional selection of anti-ageing and skin rejuvenation treatments, as well as nutritional advice. Our company was founded, and is led by a qualified nurse with over 25 years of medical and cosmetic medicine industry experience.
Anti-wrinkle Injections
Turn back the clock with the power of Botox or Dysport anti-wrinkle injections. This anti-ageing technique is renowned for its ability to elevate facial muscles and slow the effects of age on your skin. Gone are the days when anti-wrinkle injections gave you a mask-like appearance where you could barely move your face. When administered correctly, anti-wrinkle injections have the power to cosmetically reduce wrinkles for a natural, more youthful appearance.
Dermal Fillers
Dermal fillers are a non-surgical approach to anti-aging. It works to temporarily smooth deeper lines and wrinkles by restoring volume to the skin. This renowned cosmetic treatment works to rejuvenate the skin with an injection of Hyaluronic acid, a powerful hydrator that occurs naturally within the skin to retain moisture. Luxe Appearance uses the highest quality JUVÉDERM®, RESTYLANE AND BOLETERO products for its dermal filler treatments.
PRP - Liquid Gold Facials
The term PRP refers to Platelet Rich Plasma, blood plasma that has been enriched with a higher concentration of human platelets. Platelets are a crucial component of the blood that serve to not only clot the blood, but aid in the regeneration of damaged tissue. Platelets contain protein called growth factors, which play a crucial role in the healing process. In the case of PRP, the concentration of these platelets is elevated, resulting in an enriched blood plasma capable of dramatically accelerating healing and skin rejuvenation.
Belkyra - Double Chin Reduction
If you're interested in a non-surgical way to reduce submental fullness, also known as double chin, BELKYRA® may be right for you. BELKYRA® is a first-of-its-kind injectable treatment for adults with submental fullness that destroys fat cells under the chin to improve your profile. Luxe Appearance are Auckland 's Belkyra specialists.
Skin Rejuvenation and Pigmentation Treatment
Human skin owes its colour to a pigment - melanin. Melanin is produced in melanocytes, chromocytes located in the epidermis. These cells have special structures referred to as melanosomes where, after numerous metabolic transformations, melanin is produced. It plays an important and useful role, involving protection of the skin against harmful impact of ultraviolet radiation.
DMK Skin Treatment
DMK is a revolutionary concept to remove, rebuild, protect and maintain your skin. DMK's famous enzyme therapy will give you an instant plumping of the skin. More importantly, it will oxygenate and detoxify your skin using your own lymphatic and circulatory systems and then kick-start its optimal functioning for long-term results. Contact Luxe Appearance to book your DMK treatment.
"If you are considering any kind of appearance treatment please please do get in touch with Sarah and her team. As a nervous first timer, she made me feel extremely comfortable and as soon as you walk in and sit down for your first consult, you know you're in the hands of an absolute true professional, in a safe space, that lets you air your concerns and she just gently assists you with how these can be aided. I walked away feeling extremely happy with my results, and key, with more confidence. I'm so very pleased I chose Sarah - so down-to-earth and friendly; I've literally been telling all my friends about her since! Even if it's just a chat about what you think you might want some help with, make sure you give Luxe Appearance a call!"
"My very first visit to Luxe Appearance was a wonderful experience. Sarah is extremely talented in visualising where in my case Botox should be administered for a very natural result. One of the best results I have received after being a regular Botox user over the years. The salon is immaculate with a very professional and friendly atmosphere. I will definitely be back! :-)"
" I feel 10 years younger.......what a transformation. Feeling and looking great. I am so happy with the treatment and service Sarah from Luxe"
"A luxurious salon with very professional staff and lots of smiles. I recommend the DMK Advance treatment my skin has never felt so good, thank you"
"The most amazing studio, the staff are totally fabulous and are so professional. Wouldn't go anywhere else. Thanks"
"Beautiful studio, very professional and I have full trust in the service Sarah provided me. Def will be a reg costumer and recommend to others"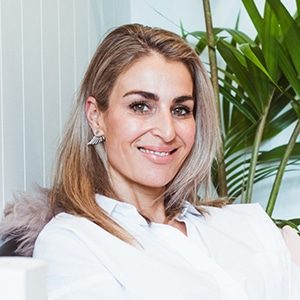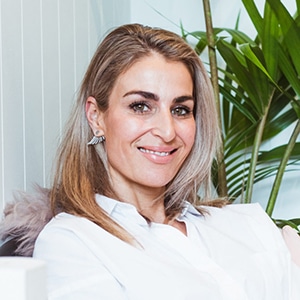 Sarah, Director and Founder
Appearance Medicine Nurse MMgt, PostGrad Dip Mrktg, BN, RGON Advanced and Masters Certificate in Appearance Medicine.
Ania, Dermal Skin and IPL Specialist
20 + years senior beauty and dermal therapist.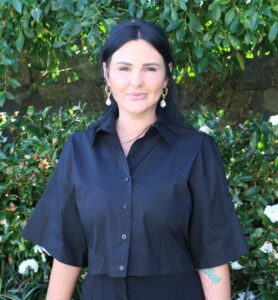 Candice, Appearance Medicine Nurse