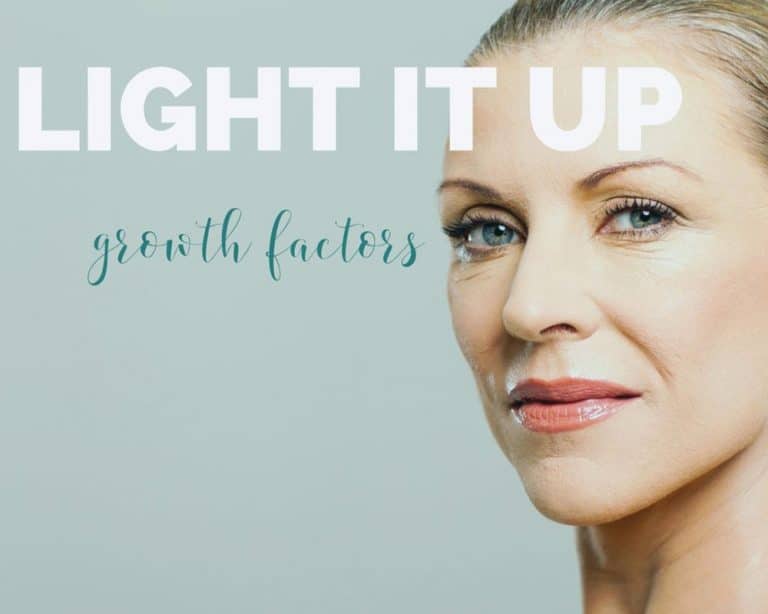 What are Growth Factors?
Growth factors are naturally occurring proteins capable of stimulating your cells and causing rejuvenation. This helps to maintain the firmness and elasticity of the skin. Daily use of products containing growth factors has been scientifically proven to reduce the appearance of fine lines, improve skin tone and texture. They are NOT Growth Hormones! Aging and sun-damaged skin require these to maintain itself. However, cells in aging skin make fewer growth factors than cells in youthful skin. One approach to support the levels of skin rejuvenation is to regularly use skin care products with a high concentration of stable factors.
Where Do Growth Factors in Skin Care Products Come From?
Advances in biotechnology over the last 20 years have found that these factors can come from multiple sources. They have been found in several different human cells grown in a laboratory (skin cells, bone marrow stem cells, fat stem cells), extracted from one's own blood PRP – Platelet Rich Plasma or from non-human sources such as plants and believe it or not snails. While all cells can and will produce these factors, the actual composition of the growth factors produced is more ideal to cells that produce them. For example, a snail will produce factors which assist in the growth of snail, the same logic can be applied to plants. Another example is fat stem cells, are likely to produce factors that assist in the function of fat cells.
Skin Rejuvenation
Is a complex process and is executed and regulated by an equally complex signaling network involving numerous factors, those include growth factors-human, cytokines, and chemokines. Therefore, to maintain optimal skin health, ideal growth factors would be produced by skin cells, called fibroblasts, whose main function is to produce the components necessary to support the skin. Another important aspect is the concentration and stability of the growth factors in the product. It has been reported that the higher the concentration the greater the stability of the growth factors and thus their ability to work.
The question many people then ask is, do they work when topically applied?
A number of clinical independent studies over the past 15 years have highlighted the benefits of topically applied growth factor products showing improvements in the appearance of fine lines, wrinkles, texture, and discoloration. The studies show that, depending on the quality of the skin, good results take 6-12 weeks of twice a day use. The diligence is definitely worth it as the improvement in skin appearance is very impressive!
reduce the appearance of fine lines and wrinkles as a result of new collagen synthesis
improve the appearance of age spots and evens out pigmentation
reduce skin roughness
improve skin texture and elasticity
improve skin smoothness and tightness.
Most studies show a visible reduction in crow's feet lines, under-eye skin texture, and overall radiance. Combinations of growth factors with strong antioxidants tend to show results sooner, typically within 4-8 weeks. 
These are more studies than any other topical cosmetic product in the market today.
TNS Recovery Complex® is a topical cosmetic made up of stabilized human growth factor (93.6%). The growth factors are harvested using a patented process that ensures their stability and activity. Furthermore, TNS Recovery Complex® formulation and manufacturing process maintains the stability of active growth factors. Multiple published studies in scientific journals and conferences have verified the presence of active growth factors in TNS Recovery Complex®. Carefully selected antioxidants and peptides present in TNS Essential Serum® complement the benefits.
Results after using TNS serum
Who should use growth factors?
Clinical studies have shown that any skin can benefit from these factors, preventative is best. Whilst men and woman of any age who are showing the early signs of aging, the most beneficial results from the studies have been shown in those women who have greater sun damage and more mature skin. As mentioned earlier consistent use is most important.
To see whether the addition of growth factors to your skin routine is right for you, book a free consult with the Luxe Appearance team.