VITAMIN C Debate — What's All the Fuss?
It's on everyone's to-do list, must add vitamin C to my skin care regime, but really do we understand the importance of it, or is it just another myth in the whole skin care frenzy. When it comes to the vitamin C debate i'm here to tell you its not a myth. When added to your daily routine, this vitamin provides a range of benefits, from an evening out your skin tone, shielding skin from the visible impacts of pollution, significantly improving hydration, and keeping your skin looking younger, longer! Out of the many beneficial forms of vitamin C, ascorbic acid is a superstar for its proven antioxidant properties that boost firmer-feeling skin. This powerhouse ingredient is backed by research for dramatically brightening and evening skin tone.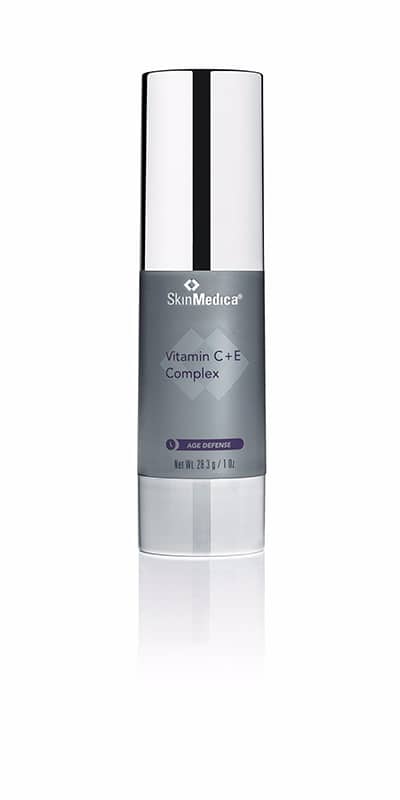 Meet the Superstar of Vitamin C Products
Morning, Noon, or Night?
The best time to apply your vitamin C is in the morning, after cleansing and toning. It can be used morning and night, I tend to leave it to the morning routine and the put Vitamin A on at night. The Skin Medica Vitamin C and E complex is silky fragrance-free formula with 15% Vitamins C and E and is particularity good for skin that has had sun damage, pigmentation, and other aging concerns. Vitamins C and E work synergistically to fight free radicals, combined with the silicone suspension system it prevents oxidation and delivers Vitamin C and E through the day to promote skin renewal.
A deep dive into the Royalty of Vitamin C products
Ascorbic acid—also known as L-ascorbic acid—has the most skin-related research of any form of the vitamin. For that reason, it's the form of C used in Skin Medica, it is also used in combination with Tetrahexyldecyl ascorbate which is another royalty in terms of Vitamin Cs.
When properly formulated (these ingredients can be a bit precious) however when they are formulated with Vitamin E, it makes them more stable. Ascorbic acid helps create younger-looking, firmer-feeling skin while signs of uneven skin tone and spots seem to disappear. Ascorbic acid also helps skin's surface defend itself from external stressors, lessening the effects of exposure to the elements.
What does it do again?
The Key Benefits of Vitamins C and E Complex:
Vitamins C and E are released gradually throughout the day to help prevent free radical damage
Improve the appearance of skin tone and texture
Enhanced skin brightness for a more youthful appearance
When to apply?
Cleanse
Tone
Growth Factors
Vitamins C & E
Moisturise
Sunblock
If you are still unsure about why, how, what and when, book in for a free skin consult at Luxe Appearance Today