A fresh start for our skin
IPL skin rejuvenation is a light-based treatment for achieving a clearer, healthier complexion.
For people looking to liven up their complexions, Intense Pulsed Light (IPL) skin rejuvenation can help to address a number of skin concerns. This method utilizes controlled thermal damage to change the appearance of the skin. Using rapid light pulses of variable wavelengths on targeted areas, IPL can correct skin irregularities without touching surrounding tissue. The light that is applied to a specific area is converted into heat energy that is absorbed by the irregularities that are being targeted for correction.
IPL is commonly used to address blemishes and pigmentation irregularities. Overall, it helps to bring about a clear, healthy complexion through collagen stimulation. Many long-term skin concerns can be fully corrected with just a handful of treatments. The list includes:
Acne
Spider veins
Broken capillaries
Red spots
Rosacea
Age spots
Sun spots
Discolouration
Scaring
IPL skin rejuvenation is also commonly used as a photo rejuvenation technique that reduces the appearance of fine line and wrinkles in the face to increase overall luminosity for a more youthful, fresh appearance. When used as an acne treatment, IPL can help to reduce acne bacteria behind red, painful breakouts and inflammation. IPL skin rejuvenation can help to address many of the same issues as more aggressive skin treatments without the recovery time or complexity. For many patients, it is a wise first line of treatment when addressing skin issues related to ageing, sun damage or discolouration.
What to Expect When Having IPL Skin Rejuvenation Done
During IPL skin rejuvenation, a light is applied that helps to trigger collagen production to address irregularities while also filling in any shallow areas from scars, lines and wrinkles. The wavelength on the IPL machine is adjusted for each patient to create optimal results. An IPL treatment is a fast, pain-free procedure. During your treatment session, you may feel a slight sensation on your skin. IPL skin rejuvenation sometimes requires several treatment sessions to achieve full results. However, the number of treatments needed is determined by your specific aesthetic goal for a particular issue. IPL typically delivers long-lasting results that can be boosted by occasional maintenance treatments. A professional skincare regiment can also help to enhance and lengthen the impact of IPL.
Unlike many corrective skin treatments, IPL skin rejuvenation does not require any downtime. That means that you'll generally be free to return to the rest of your day following a treatment session. Occasionally, some patients experience some very temporary redness in the treatment area. It's also possible that the skin in the treated area will feel sensitive for a few weeks. You will be advised on how to protect your skin from the sun as part of your post-treatment plan for creating optimal results.
Who is an Ideal Candidate for IPL Skin Rejuvenation?
IPL skin rejuvenation can be a good option for anyone who is bothered by pigmentation issues, redness or acne. Generally, someone with blotchy, unevenly colored or sun-damaged skin can enjoy an even, bright skin tone following this procedure. Many patients find that it creates noticeable improvements in skin texture while also reducing lines and wrinkles. Different skin types can respond to IPL skin rejuvenation differently. For this reason, a consultation that covers the results you can expect based on your aesthetic goals is important for determining if IPL skin rejuvenation is the best option.
IPL Before and After Photos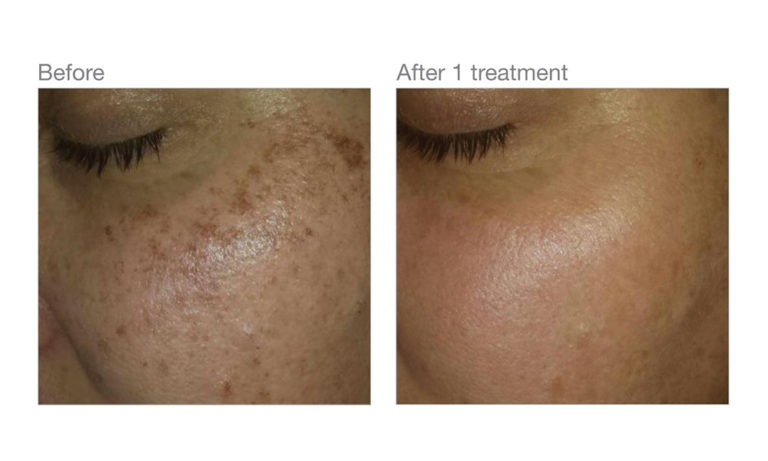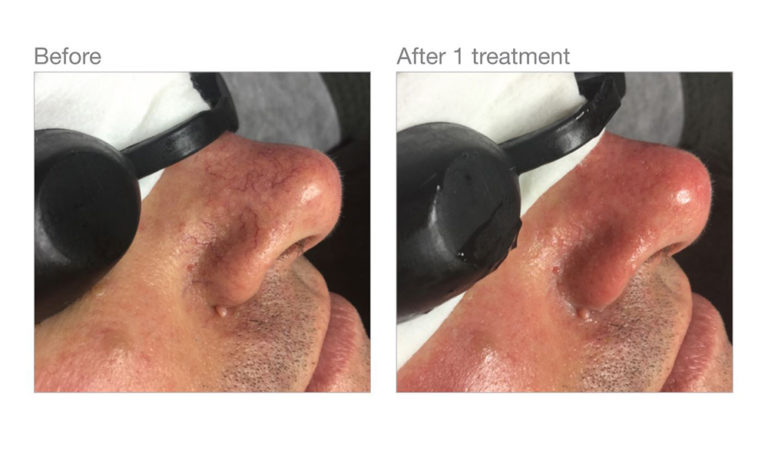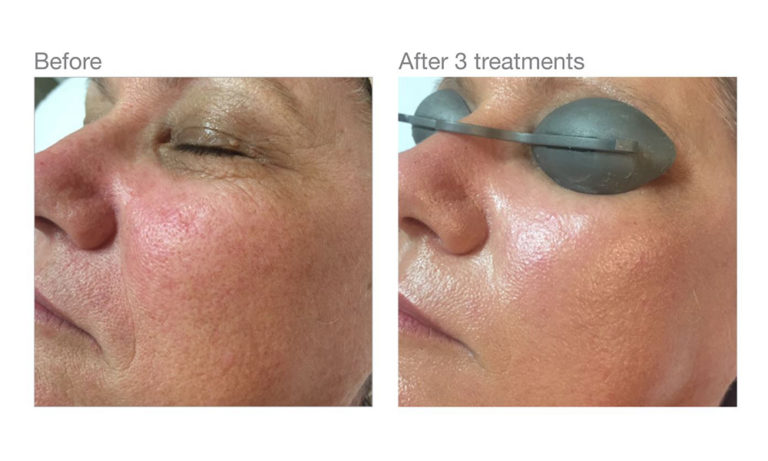 Our IPL (Intense Pulsed Light) skin rejuvenation services strategically address a number of the most common skin concerns with just a handful of treatments.
Acne Management
IPL acne management targets acne-prone skin to reduce acne bacteria, breakouts and inflammation for a clearer, more balanced and healthier looking complexion.
Vascular Therapy
Spider veins, broken capillaries, red spots and rosacea can all be reduced and removed to offer clients an even, more uniform complexion.
Pigmentation Correction
IPL pigmentation correction effectively fades and removes age spots, sun spots and discolouration to greatly improve overall skin tone, texture and radiance for clearer, younger, more radiant skin…
Photo Rejuvenation
Reduce the appearance of fine lines and wrinkles, smooth out irregularities and enhance your skin's overall luminosity for a revitalised, youthful glow with IPL photo rejuvenation.
IPL skin rejuvenation treatments are: Fast Non-invasive and highly effective
Maximise your results: Ask us about our powerfully formulated skincare and enjoy beautiful skin all year round.
Still got questions? Ask them here.
"If you are considering any kind of appearance treatment please please do get in touch with Sarah and her team. As a nervous first timer, she made me feel extremely comfortable and as soon as you walk in and sit down for your first consult, you know you're in the hands of an absolute true professional, in a safe space, that lets you air your concerns and she just gently assists you with how these can be aided. I walked away feeling extremely happy with my results, and key, with more confidence. I'm so very pleased I chose Sarah - so down-to-earth and friendly; I've literally been telling all my friends about her since! Even if it's just a chat about what you think you might want some help with, make sure you give Luxe Appearance a call!"
"My very first visit to Luxe Appearance was a wonderful experience. Sarah is extremely talented in visualising where in my case Botox should be administered for a very natural result. One of the best results I have received after being a regular Botox user over the years. The salon is immaculate with a very professional and friendly atmosphere. I will definitely be back! :-)"
" I feel 10 years younger.......what a transformation. Feeling and looking great. I am so happy with the treatment and service Sarah from Luxe"
"A luxurious salon with very professional staff and lots of smiles. I recommend the DMK Advance treatment my skin has never felt so good, thank you"
"The most amazing studio, the staff are totally fabulous and are so professional. Wouldn't go anywhere else. Thanks"
"Beautiful studio, very professional and I have full trust in the service Sarah provided me. Def will be a reg costumer and recommend to others"