How Do We Decide or Measure the Perfect Lips?
Perfect lips, according to da Vinci are 1:1.6 meaning your bottom lip is .6 bigger than your top lip. Everyone has very different lip shape and other people may have a more defined cupid's bow. The art of perfect lips comes from the artist, the injector.
Having lip fillers is always a hot topic!
We analyse a client's lips and then determine where it is best to put the filler in based on a number of measurements. We also take into account what sort of look you want as well. Many women fear looking overdone with dermal filler. We understand your concerns – we don't like the unnatural look either. At Luxe Body, we favour a more holistic approach, where we look to achieve a natural look which we achieve through facial assessment. Dermal fillers are a simple, safe way to improve your look.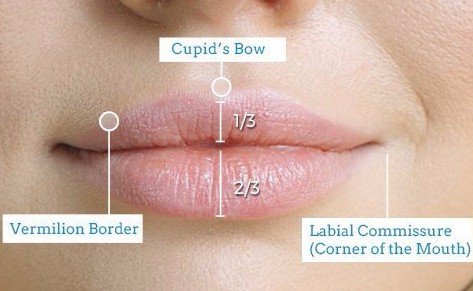 Lip Filler – Common Concerns
Do lip fillers hurt?
The dermal filler contains a local anesthetic, meaning most people find having them surprisingly comfortable. We do typically use numbing cream or ice packs for comfort measures.
You can expect some redness and swelling, or the possibility of a bruise which may last up to two weeks. Concealer can cover any bruising you may experience while it fades.
Are they suitable for everyone?
Mostly, as with any medical cosmetic treatment, there are some things we are very cautious of. We do advise against pregnant or breastfeeding women having treatment, and we don't treat clients who have previously had permanent filler, as it can lead to further problems. If you are unwell with a cold/flu or have a cold sore outbreak, then we prefer not to treat until you've recovered.
Book a free 30-minute consultation so we can look at your specific requirements.