PRP For Thinning Hair – Solutions That Do Work
There's not much advice out there for thinning hair. Many women and men may find their hair thinning more as they age as well as shedding hair particularly as their hormones fluctuate.
Typically, hair loss products such as shampoos, supplements, and transplants target men. However, products suitable for both men and women are rare. PRP for Hair Thinning may be the answer we have been searching.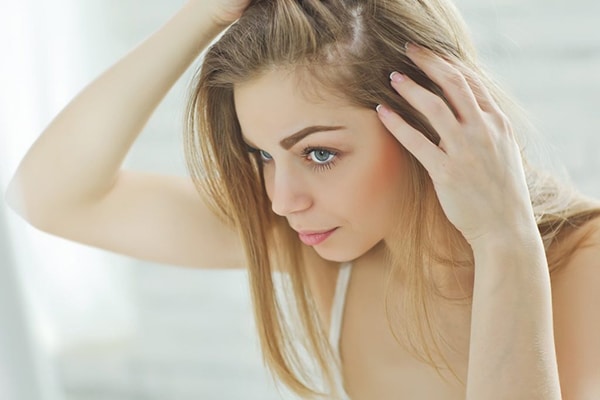 What Kind of Thinning Hair Solution is PRP for Hair Loss?
PRP treatment for the hair is the same as the liquid gold facial that rejuvenates the skin and face. Platelet Rich Plasma is plasma from your own blood.
This plasma is full of growth factors that encourage your body to heal. For example, just like when we hurt ourselves, the platelets in our blood start a healing cascade and rejuvenate the area. In the case of our scalp, the platelet-rich plasma we add back into our skin and scalp through micro needling and injecting stimulates our hair follicles to grow back healthier and fuller.
PRP for thinning hair is suitable for both men and women. Similarly, a consultation is always needed to determine whether it would be suitable.
Research Determines PRP is a Good Thinning Hair Solution
The research on PRP for hair loss is conclusive, yes it works! The research findings show an increase in hair regrowth, hair thickness, hair root strength, and a significant reduction in the loss of hair.
In addition, it has also found that treatment with PRP for hair loss shows significant improvement in hair volume and quality. The research confirms this with strong results at three months. It also finds that PRP injections have a positive therapeutic effect on male and female pattern hair loss without any remarkable major side effects.
What is the process for PRP?
First, we numb the treatment area to avoid any discomfort during treatment.
Numbing the area takes approximately 15 minutes. We take a very small sample of your blood while we wait. This is placed in a centrifuge and the plasma is separated from your blood cells. The yellow plasma is what we use in the treatment as it contains all those good growth factors.
Next, when you are numbed, we add the plasma to your scalp. There are two methods for this treatment. The first of these is threading and needling the product into the area, and the second is using the Dermapen. The methods deliver similar results. For micro-needling, the needled area creates channels for the plasma. The plasma is then spread with further micro-needling in the scalp. This allows the plasma into deeper layers of the scalp. The second method is via threading and needling, this is more commonly used in treatment for hair loss as it allows us to get to areas we can't get to with the Dermapen.
The treatment is completed when the product is injected. We don't recommend washing your hair that evening unless necessary.
Downtime is minimal, and you will be able to return to work the next day.
Research-based evidence:
Borhan R, Gasnier C, Reygagne P. Autologous Platelet Rich Plasma as a Treatment of Male Androgenetic Alopecia: Study of 14 Cases. J Clin Exp Dermatol Res 2015 6: 292. doi:10.4172/2155-9554.10000292 SKIN Regen-BCT http://dx.doi.org/10.4172/2155-9554.10000292
Gkini MA, Kouskoukis AE, Tripsianis G, Rigopoulos D, Kouskoukis K. Study of platelet-rich plasma injections in the treatment of androgenetic alopecia through an one-year period. J Cutan Aesthet Surg 2014;7:213-9. SKIN RegenKit-BCT-3 http://www.ncbi.nlm.nih.gov/pubmed/25722600
Betsi E-E, Esnault G, Kalbermatten D, Tremp M, Emmenegger V. Platelet-rich plasma injection is effective and safe for the treatment of alopecia. Eur J Plast Surg 2013: 36:40712. SKIN Regen kit ACR-C Extra, Regen-BCT http://dx.doi.org/10.1007/s00238-013-0816-5
Singhal P, Agarwal, Dhot S D, and Sayal, S K. Efficacy of PRP in treatment of of androgenic alopecia. Department of Pathology and Dermatology, Santosh Medical College Gahziabad.
Cervelli V, Garcovich S, Bielli A, cervelli G, Curcio B C, Scioli M G, Orlandi, A and Gentile P. The effect of Autologous Activated Platelet Rich Plasma (AAPRP) injection on pattern hair loss, clinical and histomorphometric evaluation. Hindawai Publishing Corporation, Biomed Research Internation Vol. 2014, Article 760709
How many treatments?
Typically, we recommend three treatments over the course of 3 months. The research suggests that this where the best results happen.
What's next?
Book a free consult with the Luxe Appearance team, simply click on the link below, we can evaluate what is the most effective treatment once we have discussed things with you.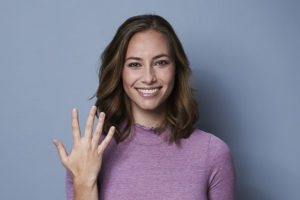 Considering a Vampire Facial? Here's The Top Five Natural Skin Rejuvenation Uses for PRP! Many skincare enthusiasts reach out to us here at Luxe Appearance
Read More »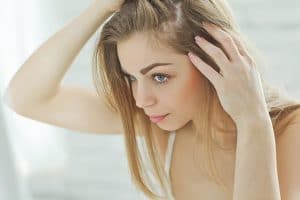 PRP For Thinning Hair – Solutions That Do Work There's not much advice out there for thinning hair. Many women and men may find their
Read More »
Plasma Sublimation Process:
• Plasma sublimation is a revolutionary cosmetic procedure that requires no cutting of the skin, and no injectable anaesthetics.
• Plasma is generated when the oxygen and nitrogen in the air between the tip of the device and the skin is ionised. This causes a small electrical arc, which is Plasma.
• When plasma contacts the skin it causes a contraction, or sublimation, this tightens and shortens the skin fibres, improving the appearance of wrinkles, fine lines and scars.
• Following treatment, the wound healing process is stimulated, growth factors are released which causes the fibroblasts to make new collagen and elastin.
• The visible results are like those seen with surgery, without the need for a single cut or stitch and more importantly quicker recovery times.
Fractional Plasma offered by Plasmage:
• Plasmage offers fractional plasma, which is less aggressive than other plasma devices due to its precision and control of the temperature generated on the surface of the skin.
• The Plasmage provides effective, quick treatments which have significantly less downtime than conventional surgery.
Non-surgical upper lid blepharoplasty
• Non-surgical blepharoplasty using plasma is rapidly becoming an alternative to surgery without the need for a general anaesthetic.
• The advantages of reduced downtime, risk of damage to the underlying muscles, and risk of scarring. Patients have minimal difficulty in closing their eyes following the procedure, and without the risk to vision.
• As there is no need for general anaesthesia (reactions, blood clots, cardiac and pulmonary complications), it makes it a more affordable to patients.
Patient Selection:
• Patient selection is very important; while plasma is ideal for patients with excessive skin laxity those with a lot of hooding or pronounced subcutaneous fat in the upper lid may still choose surgery for better results.
Procedure:
• Following a full medical history and assessment with photographs, the patient is prepared using skin disinfectant and the application of a topical anaesthetic.
• The topical anaesthetic can be removed after 30 minutes and then the excessive eyelid skin is treated using plasma applied at 0.5mm intervals as individual spots.
• Plasma treatment can be applied either by discrete spots or continuous spraying, however, when treating the delicate skin of the upper eyelids, it is important to leave healthy skin between the spots to allow contraction of the area treated and good wound healing. The patient can open and close the eyes during treatment.
• By applying some pressure on the skin to emphasise the skin laxity, the areas of concern can be treated more effectively.
• Treatment will normally take between 15-20 minutes per eye and results can be seen immediately, although the initial contraction seen may not reflect the final result and often three or more treatments are needed to produce results comparable to a surgical solution.
• Subsequent treatments should occur after a four to six week period. Following treatment, the application of a sun protectant and camouflage is advised
• Following treatment, the patient will have brown spots at all the areas treated with plasma, this is due to carbonisation of the tissue. These resolve over five to seven days and will simply flake off, although patients are warned not to pick these off as this may lead to scarring.
• The following morning after treatment, there may be considerable peri-orbital swelling which resolves over the next 24-48 hours, this may be even longer if both the upper and lower lids are treated at the same time. The recovery period is 7-15 days.
• Non-surgical blepharoplasty using a plasma device is a safe, effective, non-surgical option for the aesthetic practitioner.
Book an appointment to discuss your treatment today. 
Still got questions? Ask them here.